Australia's largest EDM festival, Stereosonic, partnered with 99designs on what has been our biggest t-shirt design contest yet! The contest received a whopping 3,830 entries from over 1,000 talented designers, all of whom were vying for the top two prizes of $1,500 each in cash and the opportunity to have their designs printed and sold at Stereosonic festivals around Australia. A third "People's Choice" winner determined by public poll scored $500.
Congratulations to the three winners! Check out the three winning designs below as well as the top 8 selected by judges from Stereosonic and EFM Group.
Winning design and People's Choice Winner by Brthr_ed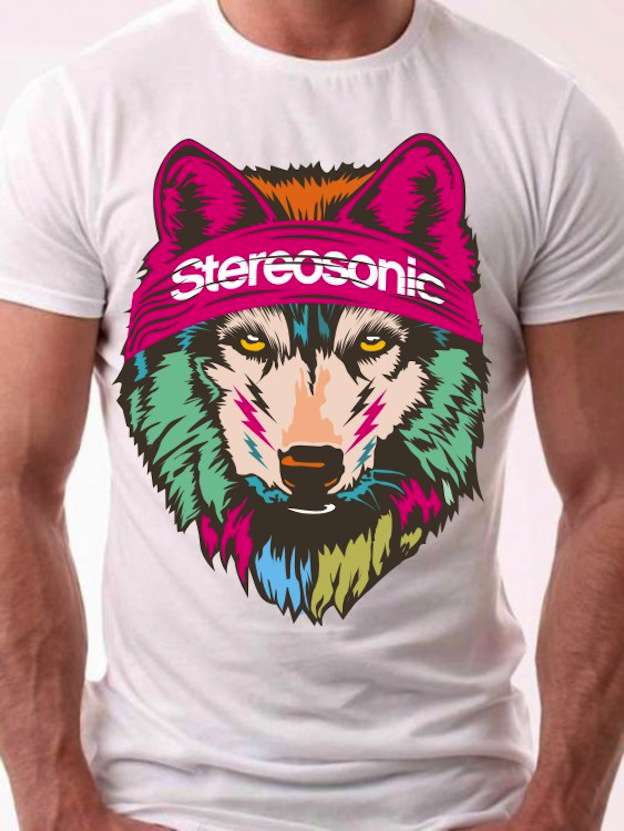 "I used a wolf in my design because, for me, Stereosonic's music symbolizes intelligence and freedom – like a wolf. They are wild animals that are not easily domesticated. So my design could be an invitation to look at what supports your authentic self and the true expression of yourself."
– Designer Brthr_ed
"We really liked the colours used and the overall design"
– Judges from Stereosonic and EFM Group
Winning design by ArtDsg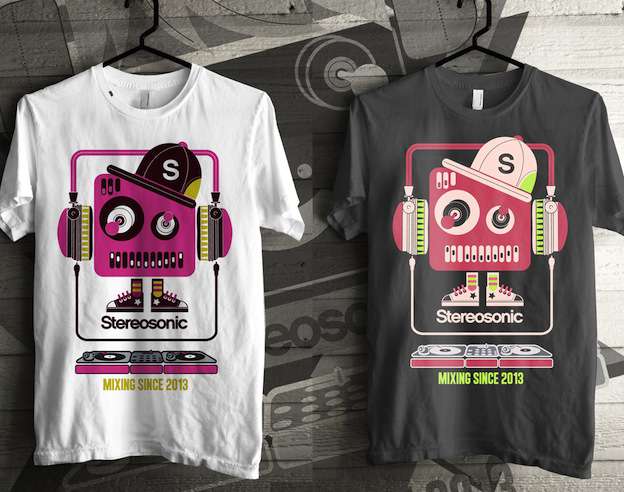 "We felt this shirt will be very popular with our audience, its fun and fashionable"
– Judges from Stereosonic and EFM Group
Runners-up, handpicked by Stereosonic and EFM Group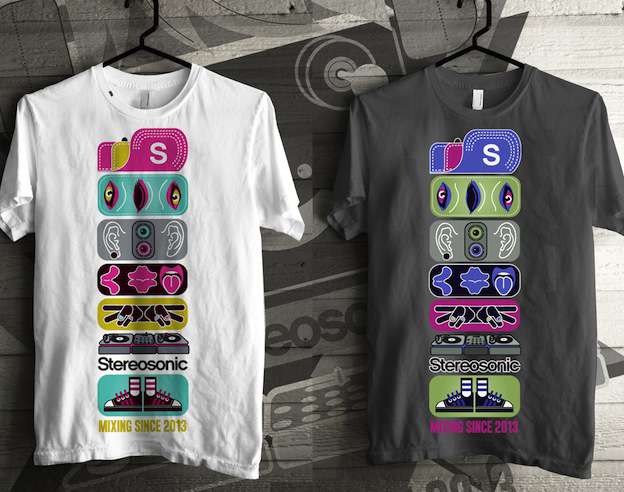 "Stereosonic is Australia's fastest growing music festival, so I saw this event where all kinds of people come, in the 2 epic days of entertainment. I got the idea that even a chicken go there, you know?"
– Designer MaxYun™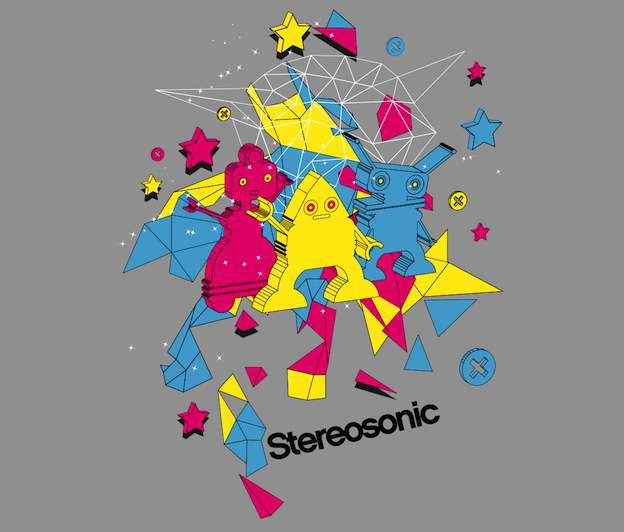 "In my design there are three robots are dancing at the Stereosonic music festival, in an explosion of shapes, screws, and bolts around them. I wanted to represent electronic music, stereo sound, the dancing audience, and an explosion of noise, energy, and fun!"
– Designer khiara
"My design is inspired to "The Temptation of St. Anthony" by Dali. Music is like an eerie beast, eating elastics"
– Designer alsob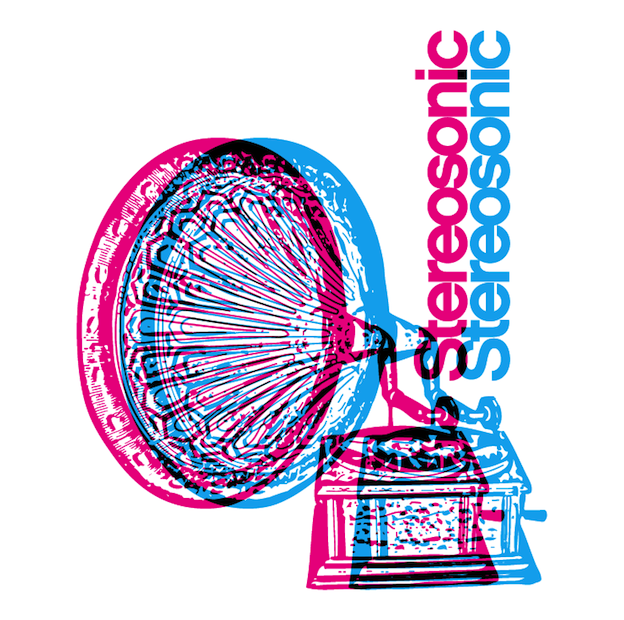 "My idea was that the old record player in a fun way represent the Stereosonic event. Then I thought it would be great when T-shirt will go with the 3D glasses (simple anaglyph 3D glasses). The idea is the image actually pop out from t-shirt. Like stereo image of old record player. This is just my crazy idea."
– Designer Grafocomm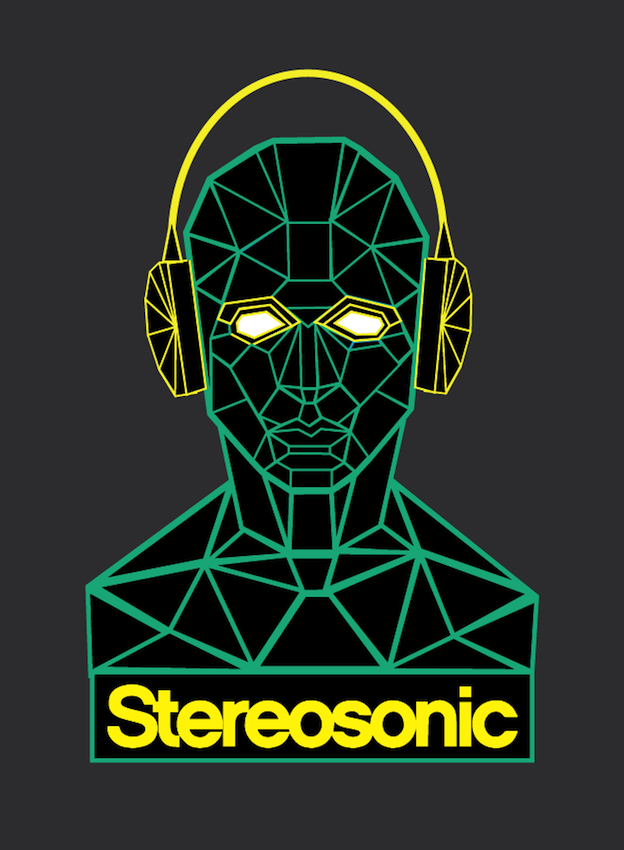 "The idea for my design was creating strong and bold visual display of electronic music lovers. Something that will represent all those who are standing behind DJ Decks and all those who are standing in front of it. My personal vision is that he is the electronic spirit that appears on every good party. He is strong and bold. He knows what he wants and how to achieve that. He is powerful spirit that gathers thousands and lifts them up. It seems that he and Stereosonic have much in common…"
– Designer SomethingNew.Studio
Which t-shirt design would you want to wear?