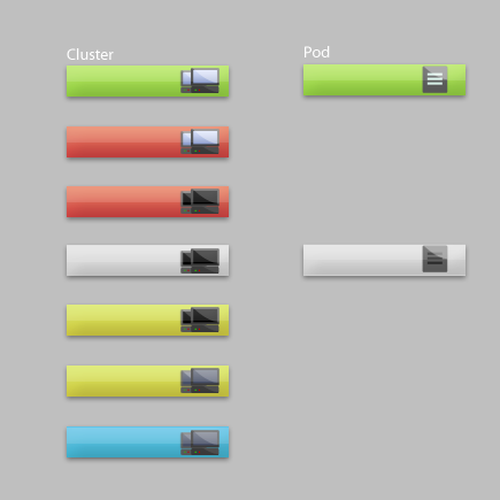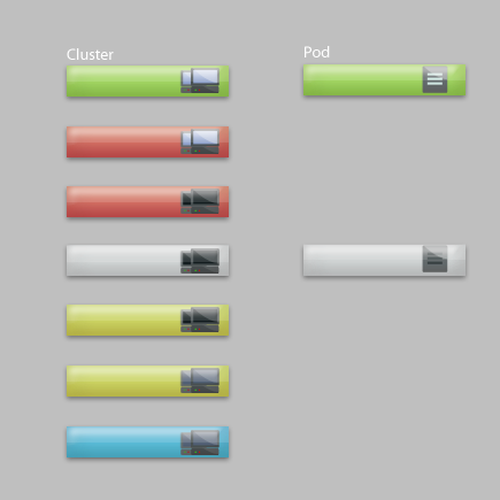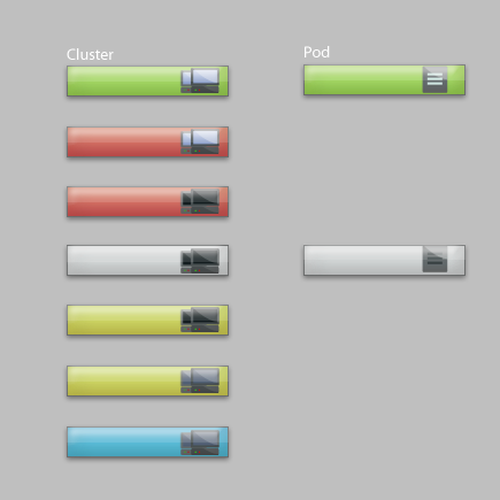 Come rnugent ha cominciato il suo viaggio per il design di icone e pulsanti
Panoramica
We are a leading cloud management platform. Our unique, easy to use UI drives more sales and happy customers than our competitors. We want to keep our competitive edge by freshening up our icons with some slick, high tech replacements.
Dicci qualcosa su di te e sulle persone che vuoi raggiungere
Our users are technical. very technical. The watch everything Star Trek, Blade Runner, Avatar and so on. The expect well crafted, realistic and alluring, colorful graphics.
Richieste
The requirement is to create a small set of simple graphics that represent a computer server and groups of computer servers called "Racks", "Pods", "Clusters" and "Clouds".
We will need variations of the icons to represent the various states a server might be in including On, Off, starting up, Booting/Rebooting, terminating, terminated, in waiting. These icons will also need room for branding including the logos of our partners.
Lastly, they will need to fit in the spaces we currently have in our UI so that we don't have to change it to accommodate a new shape of icon.
Abbiamo trovato dei contest simili che potrebbero interessarti