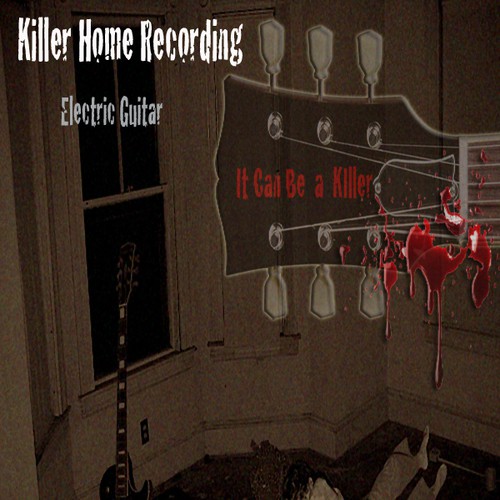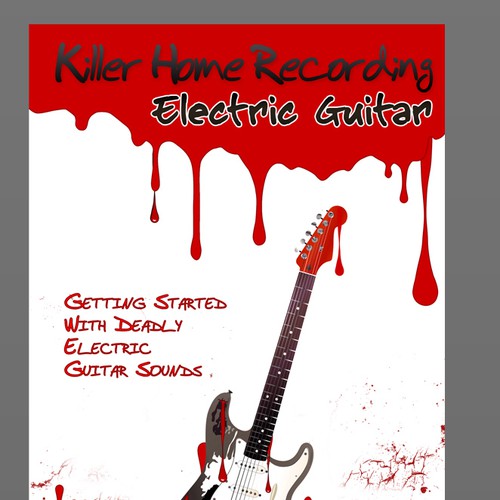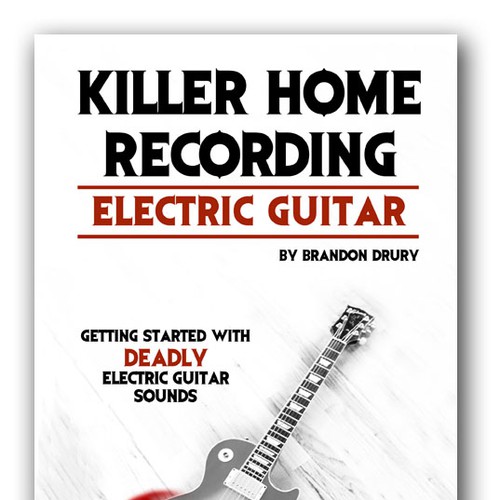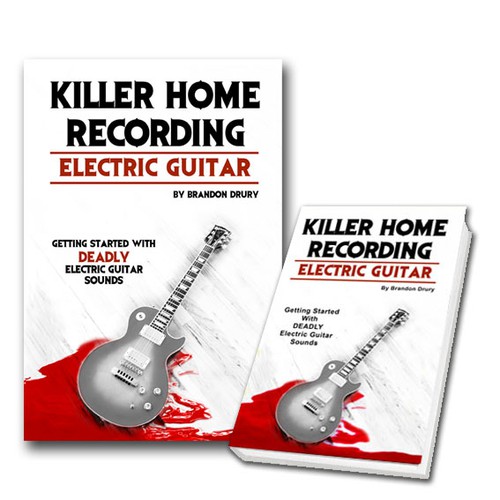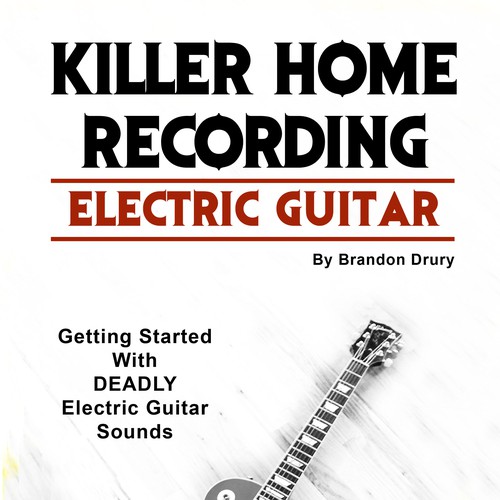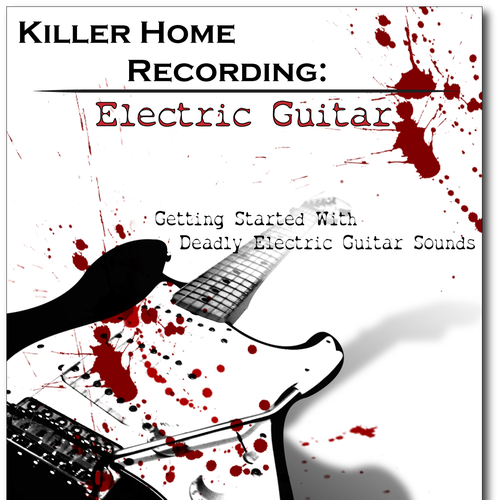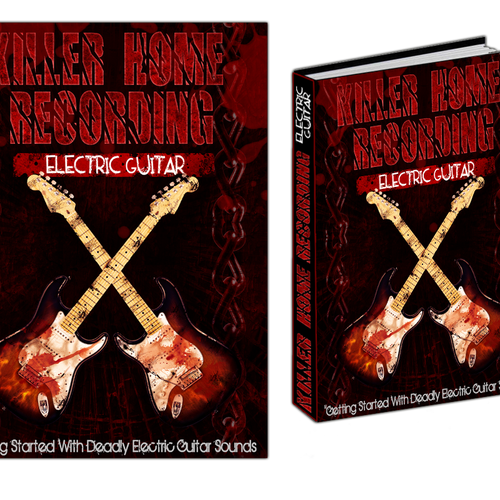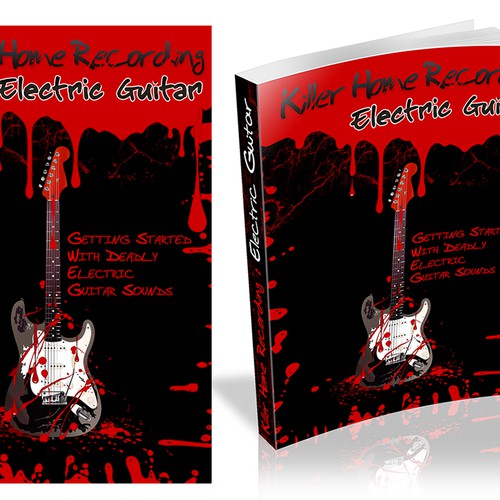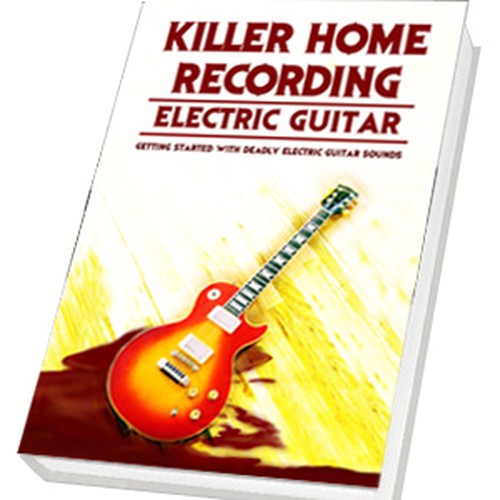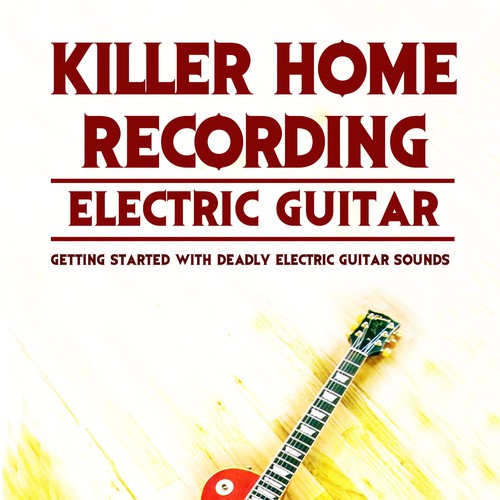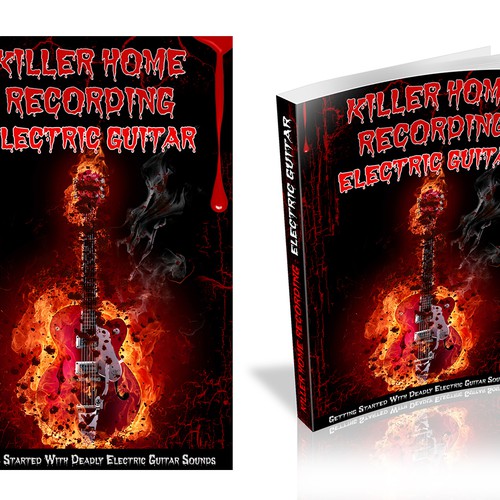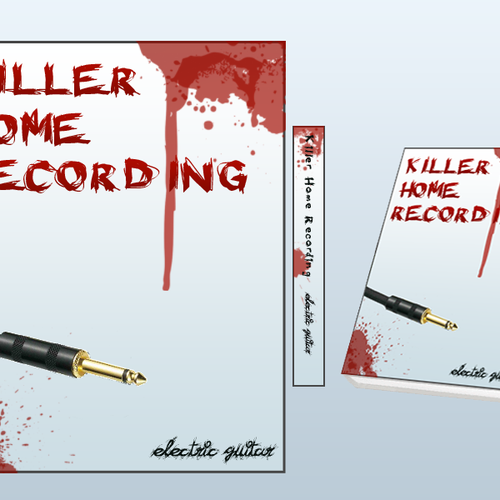 Come brandondrury ha cominciato il suo viaggio per il design di altro graphic design
Riassunto
I'm looking for a bloody, horror-movie style cover for my ebook, Killer Home Recording: Electric Guitar.
This is just 1 of 8 ebooks in the "Killer Home Recording" series. The winner of this contest will have the option of creating all 7 other book covers which will be virtually indentical except for the main graphic.
Che cosa ti ispira e qual è la visione del design della tua attività?
I'm going for a high class horror movie style book cover (as opposed to the cheapo horror movie style). You know the movies where the sophisticated rich guy that no one expects is the serial killer.  
I really like the idea of an all-white background with that vibrant, Ferrari red, color much like you see on Penn and Teller's Bullsh*t TV show on Showtime for the blood, but I'm open to suggestions. (Yes, I want blood on this thing.) 
I really like the idea for this book cover to either have a shiny electric guitar in a pool of blood but you may win extra points if you could make it look like a chainsaw just went through a human body and the electric guitar actually had blood all over it.
You can get an idea for basically what I'm going for by looking at the VERY rough concept I tossed together here:
http://www.recordingreview.com/imag…mp/gt1.jpg
Mi piace
- I require high res PSD files of the standard 2D rectangle book cover as well as the 3D look.
-  I do not require a back. Just the front and side (for the 3D version).
- The Title is "Killer Home Recording:  Electric Guitar".
- Subtitle is "Getting Started With Deadly Electric Guitar Sounds" but if you have a better idea, I'd love to hear it / see it.
- I'd prefer the guitar to be a classic, plain looking Gibson Les Paul of Fender Strat. I don't want a heavy metal looking guitar IMPORTANT!
- The text on the book must be visible when set to 72 dpi 250 width, give or take, because this will be used on the web.
- Be bold! Have fun with this one! I like the idea of scaring off 10% of the population so that my core demographic will HAVE to buy this. - I'm up for anything. If you don't want to do the real blood thing, this is another route that looks pretty cool
http://www.thinkgeek.com/images/pro…_movie.jpg
- Propaganda
Feel free to utlize any of these or create your own. If you can think of fun ways to stick with the "killer" them that would be fun: "murder, murderous, slaughter, impail, decapitate, etc"
"DEADLY electric guitar sounds!""Record Better Sounding Electric Guitars GUARANTEED"
"Getting started recoridng electric guitars just got easier"
"Improve your guitar sounds by 10,325%"
"Slaughter your previous electric guitar sounds"
It is very important that the book cover conveys the idea of getting started and it's also about making better recordings.
Non voglio
- I'm not going for a "Web 2.0" style look. I'm going for horror movie! KILL ME! ha ha
- I don't want my mom, my girlfriend's mom, and you mom to like this.  They should make a funny face when they see this.  They should wonder why any rational person would cover a product they are trying to sell in blood.  IMPORTANT! 
Abbiamo trovato dei contest simili che potrebbero interessarti