Info
Working here since 2009. What I can say is I love graphic designing. Love to work with creative projects.
My Behance link: https://www.behance.net/zulfikar_bd
Upwork Link: https://www.upwork.com/o/profiles/users/_~01aedf909aefb81a3e/
Now I am focusing on UX and Brand Identity designs!
Paese: Bangladesh.
Membro dal: 19 maggio 2009
Recensioni
"Xperts was great to work with, very professional, fast, and truly is able to grasp what you want in a design and work with you to bring it to life. I highly recommend Xperts."
Cliente anonimo
"[Xulfikar] is an excellent designer. [Xulfikar] listened to feedback and applied it it to the design is a creative manner. In refining the design, [Xulfikar] was always courteous and prompt with reply. Utimately, [Xulfikar] succeeded in designing what I..."
DFrase Wicked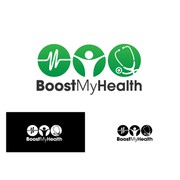 "Brilliant work. very easy to work with. very dedicated. looking forward to doing more design work with you. thanks."
Jeanpaul.b