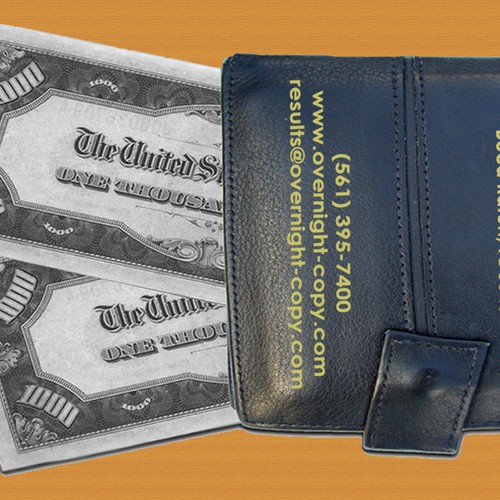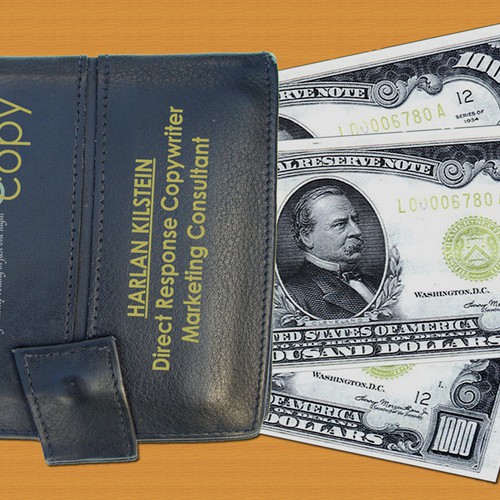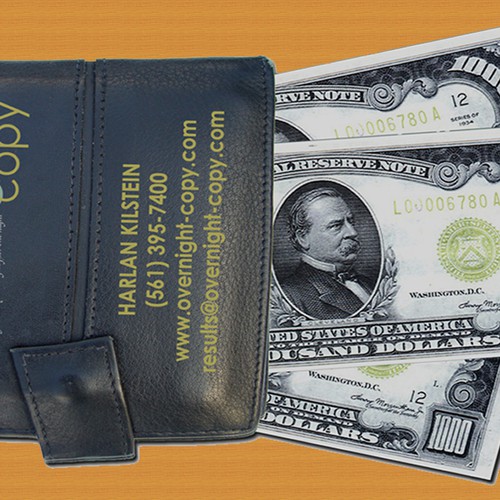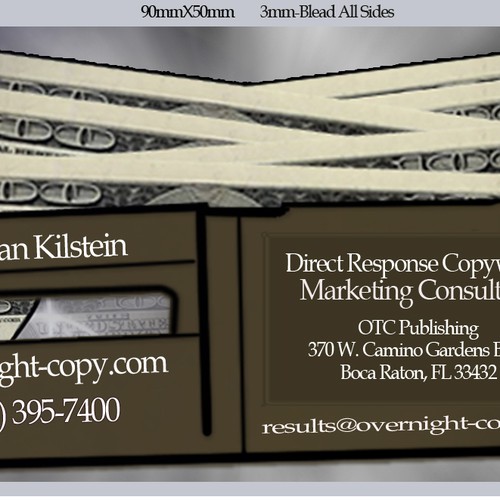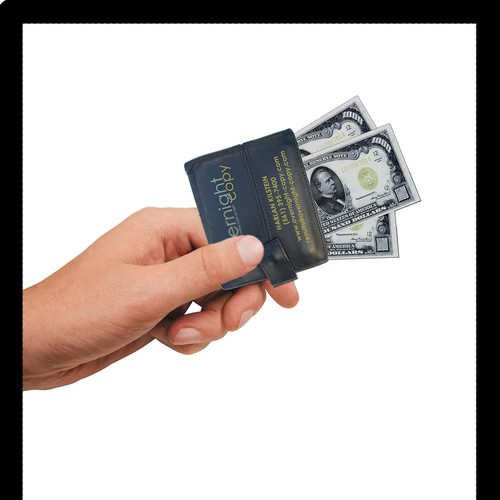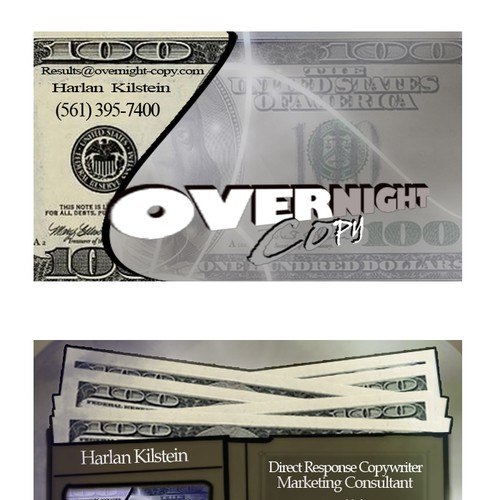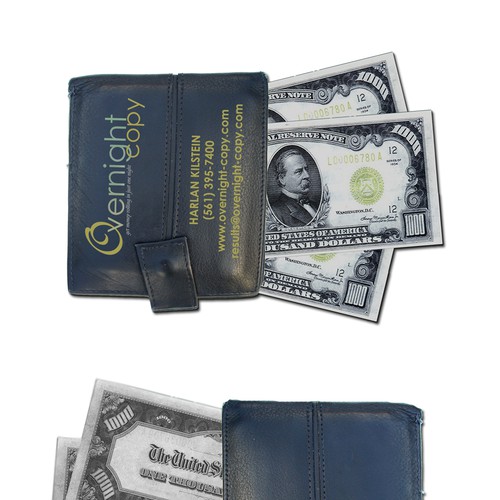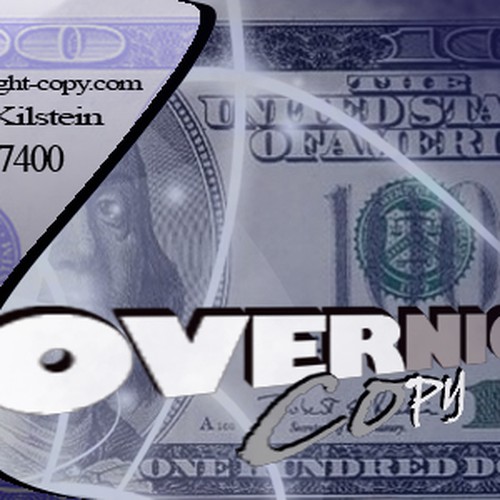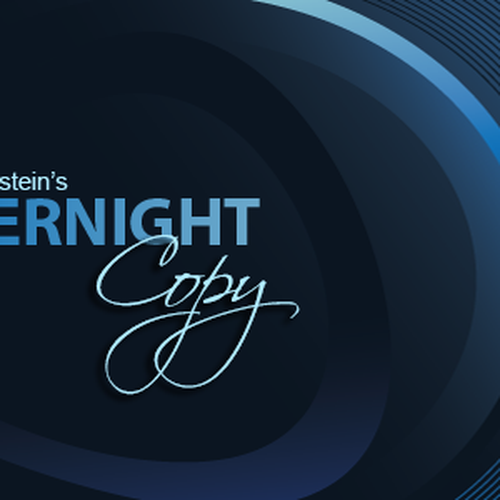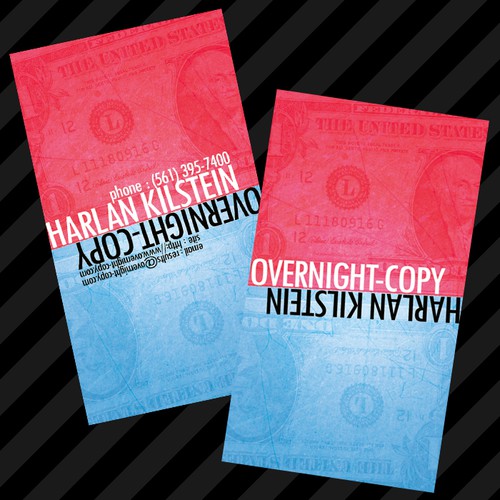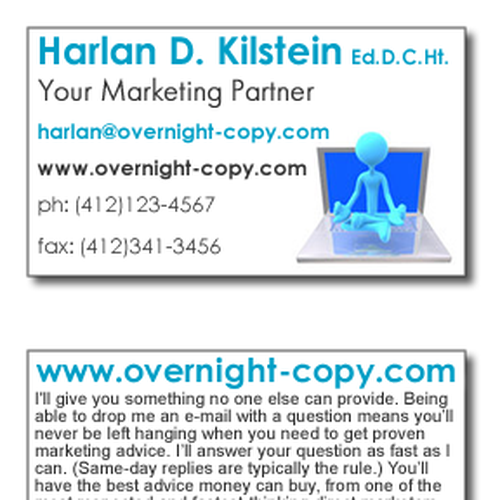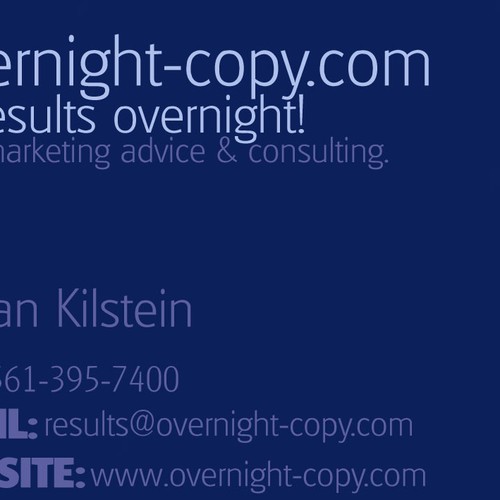 Come drkilstein ha cominciato il suo viaggio per il design di carta intestata
Riassunto
Everyone in my industry has copied my business card. I want something new, creative, and cutting edge. Business card must be 2 sided, colorful and did I say really stand out?
Please read additional note on What I Want.
I just raised the price on this contest. It's still WIDE open.
Nome azienda
Che cosa ti ispira e qual è la visione del design della tua attività?
See my website. My business card should be cutting edge all the way through production. So I really need creativity. My website is http://www.overnight-copy.com where I write copy and offer marketing advice and consulting. If you are selected, I'll provide a copy of my old business card to you.
Mi piace
- Hmmm - is there some way of getting video involved.
- I will be providing at QR image (in PNG format) for the front or rear of the card. You can read up on QR technology online
Non voglio
- My photo. It's not about me.
Abbiamo trovato dei contest simili che potrebbero interessarti