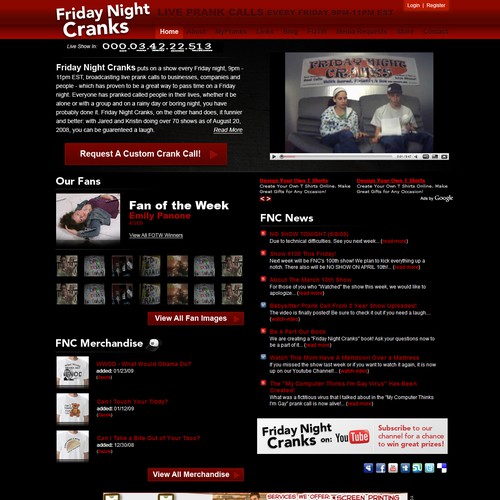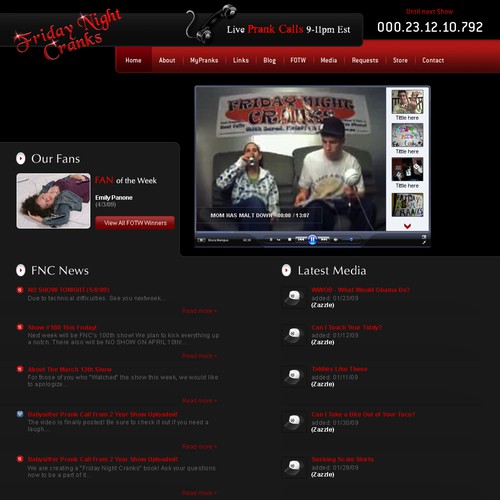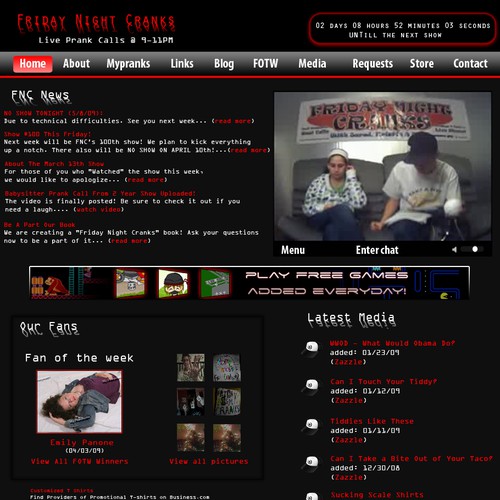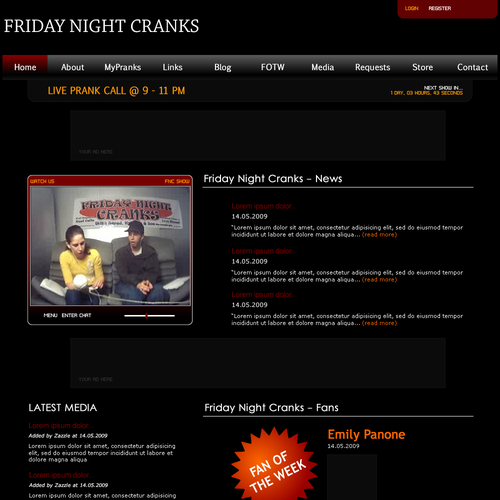 Come J-Rad ha cominciato il suo viaggio per il design di pagine internet
Riassunto
I currently have a design made on my website. I would like a new website layout design for the homepage, as well as the inner pages of the website.
Nome azienda
Che cosa ti ispira e qual è la visione del design della tua attività?
This website is made for users to come and watch live entertainment. I would like the website to, let people visiting for the first time to know what we are all about. But also be friendly for the reoccurring users.
As you can see on the site, there is a lot going around on the homepage. I would like to keep a spot for the countdown clock, since it lets visitors know when the show will begin. The ad spaces take away from the site, but I would still like to keep some.
As you scroll down you see a lot of information is being thrown at the visitor at once..There is the fan of the week, as well as the latest news section.
Mi piace
- Professional, yet user friendly layout (Red and black our the main colors we have been useing..but we are open to any ideas)
- We are a live prank call show from 9-11pm (est) so make sure newcomers to the site can know that.
- Have all information user friendly.
Non voglio
- Cluttered pages
- advertisement spaces that take away from the site content.
Abbiamo trovato dei contest simili che potrebbero interessarti