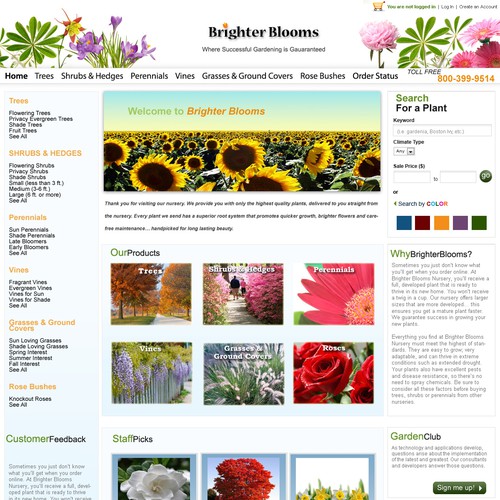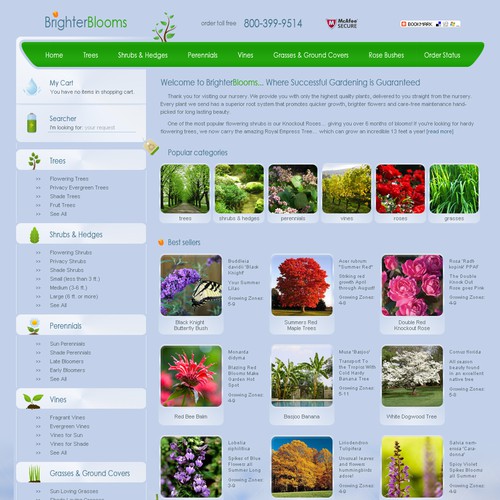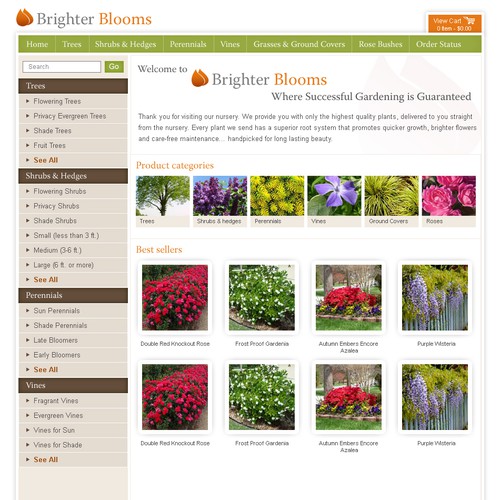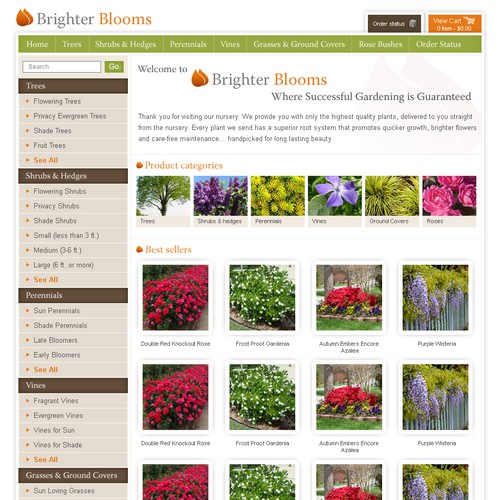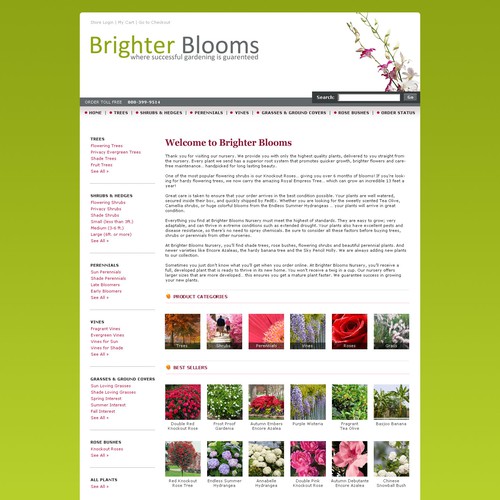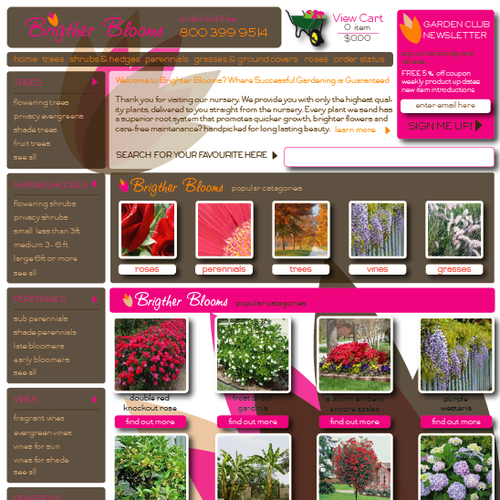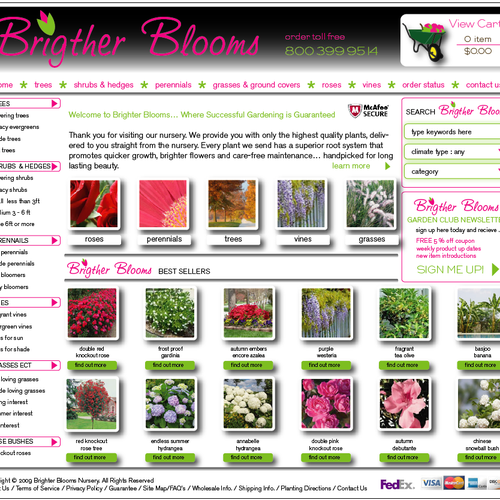 Come BrighterBlooms ha cominciato il suo viaggio per il design di pagine internet
Riassunto
Looking for a mock-up of 3 main pages; Index, Category and Product pages. This will be .psd's only, no coding involved.
Nome azienda
Che cosa ti ispira e qual è la visione del design della tua attività?
We have a site that was created in 2006, it is feeling outdated.  We need a more professional looking site. Person needs to have knowledge of SEO and linking best practices. 
Mi piace
- All elements currently on site must remain on site, yet the design can change- email capture
- recommended products
- search function
- mcafee logo
- information box on product pages
- our price on the category pages, including growing zones
- etc.....
- Pictures are optimized for 220 wide. this must remain the same
- i would like to expand my sites width to 1024, to bring more info above the fold
- Header and footer need a lot of work
- maybe a little more continuity on the branding side
- WC3 compatible
Non voglio
- I am open for most ideas
- a swath of solid colors
- must use .css
Abbiamo trovato dei contest simili che potrebbero interessarti