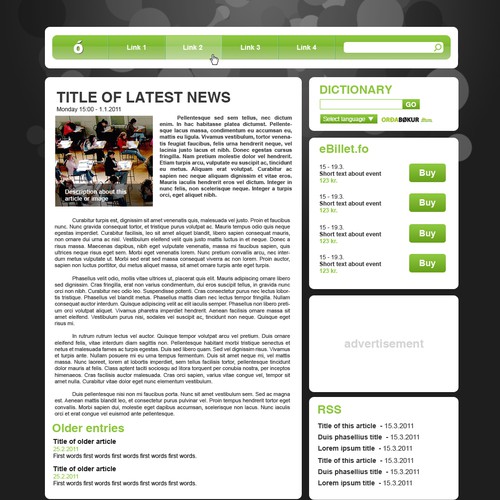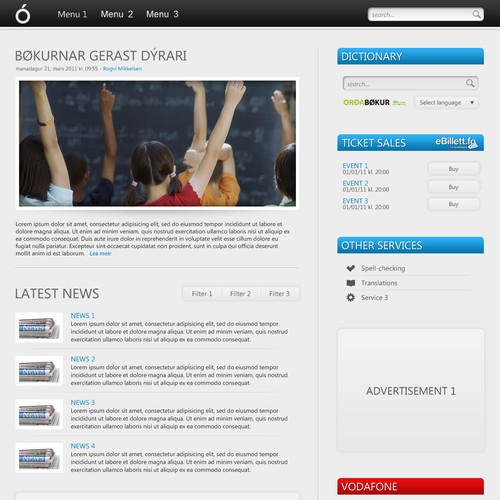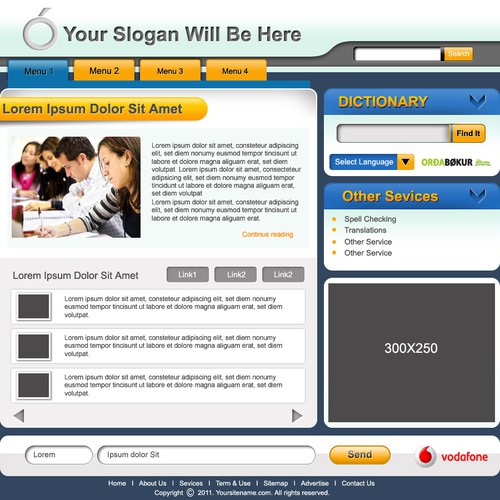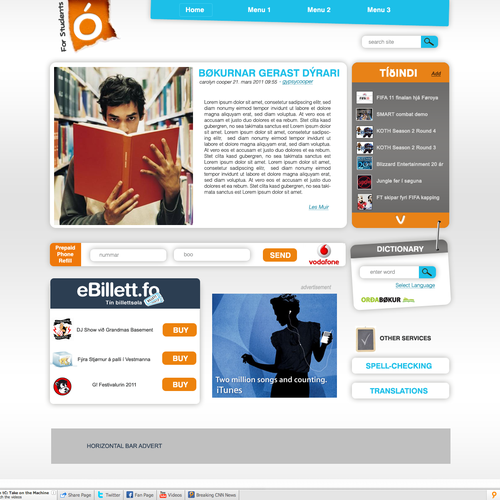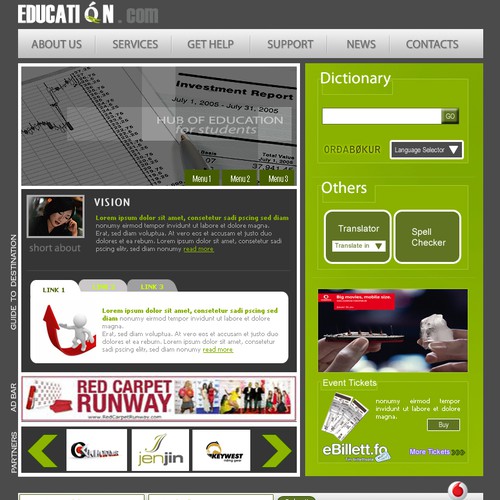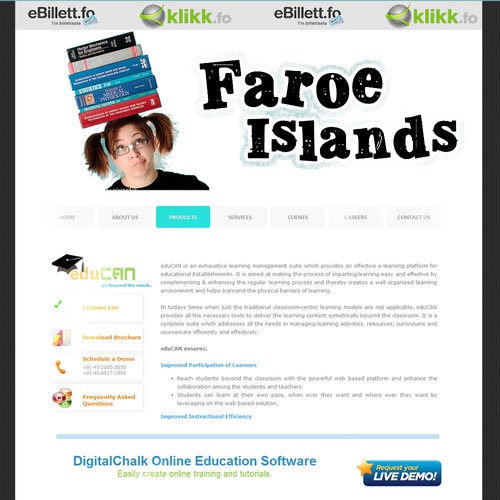 Come Halgir ha cominciato il suo viaggio per il design di pagine internet
Dicci qualcosa su di te e sulle persone che vuoi raggiungere
The project is a website offering services to students of the Faroe Islands. Services will include a Faroese dictionary, spell-checker, ebooks and news, and will in the future expand to other services.
Siti internet di ispirazione
Descrizione delle pagine
Front page:
The front page will be the main hub for the offered services. We have a design concept that we're not quite happy with, but roughly illustrates the desired layout. See attached "designconcept.jpg".
Front page should include a box with news, that are collected from various sources using RSS. If the user wants news from a specific source, they should be able to filter the news items based on that. This is the box marked "tíðindi" on the concept.
There should be a large area where we can announce our own content. This is the area with the "BØKURNAR GERAST DÝRARI" headline on the concept. The design should also work if there is nothing to display in this area.
A dictionary will be on the front page. Our provider is http://www.sprotin.fo. The box with the dictionary search bar should contain the "ORÐABØKUR" logo, a search bar and language selection buttons.
There will be a module where users can refill prepaid mobile phones, as arranged with Vodafone.
There should be an area with clear links to other services, such as spell-checking and translations.
There should be room for 300x250 advertisements, as well as horizontal banner advertisements.
There should be a box with the logo from http://www.ebillett.fo. This is a ticket sales service. The box should have a short list of events, with a "Buy" button for each.
Altro
Our target audience is students, so most will be young, about 15-22 years old.
Abbiamo trovato dei contest simili che potrebbero interessarti