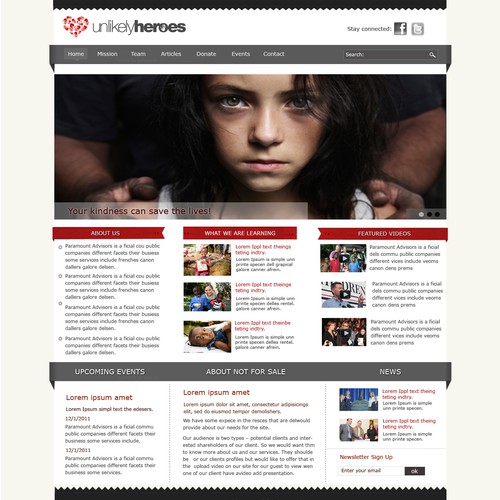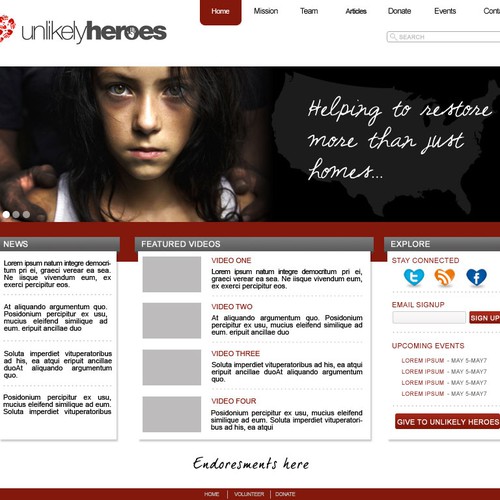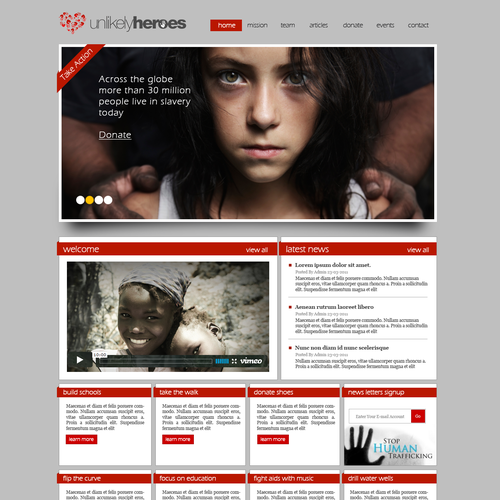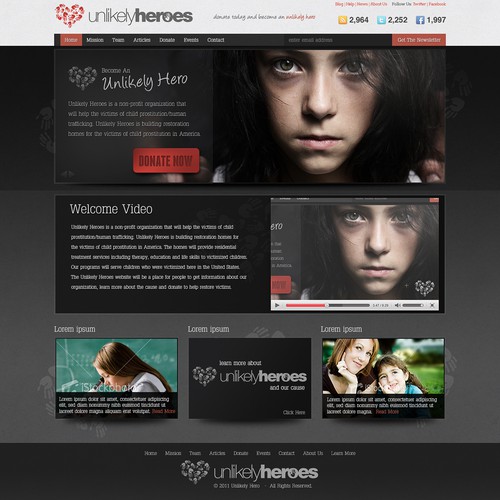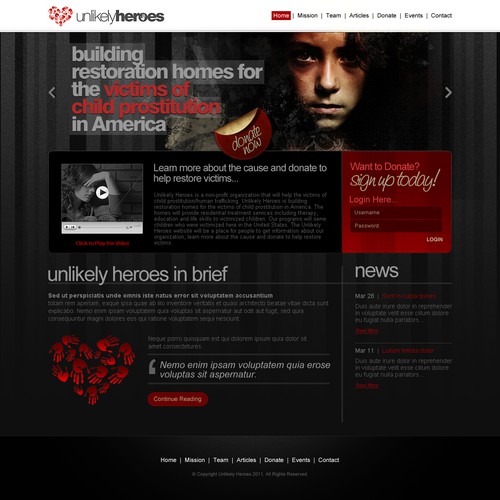 Come Egreve44 ha cominciato il suo viaggio per il design di pagine internet
Dicci qualcosa su di te e sulle persone che vuoi raggiungere
Unlikely Heroes is a non-profit organization that will help the victims of child prostitution/human trafficking. Unlikely Heroes is building restoration homes for the victims of child prostitution in America. The homes will provide residential treatment services including therapy, education and life skills to victimized children. Our programs will serve children who were victimized here in the United States. The Unlikely Heroes website will be a place for people to get information about our organization, learn more about the cause and donate to help restore victims.
Siti internet di ispirazione
Descrizione delle pagine
Our Topics Are:
-Home
-Mission
-Team
-Articles
-Donate
-Events
-Contact
For The Home Page: Easy Navigation, Rotating Banner, Welcome Video, Email Update Sign-Up, and News or Articles can load to the lower half of the home page (however they do not need as much visibility).
Also, if it works and looks good, possibly a rotating banner at the bottom of endorsements of quotes of people endorsing the organization.
The content pages should be easy to edit and contain text and pictures
Altro
This is a pretty heavy topic so we would like the website to feel a little bit more "uplifting"... the rotating banner with images will be heavy enough.
We want people to feel "good" about donating to help these kids... so we want people to feel warm when they see our website, as though if they donate they donated to a worthwhile cause and that they "helped".
The main target audience of this website are people ages 25-60 who want to donate to help the victims of child prostitution.
Abbiamo trovato dei contest simili che potrebbero interessarti