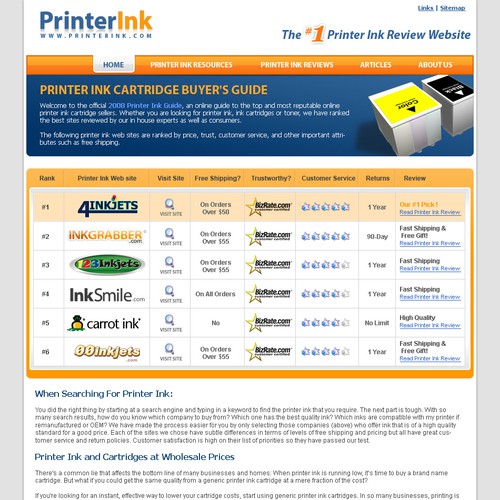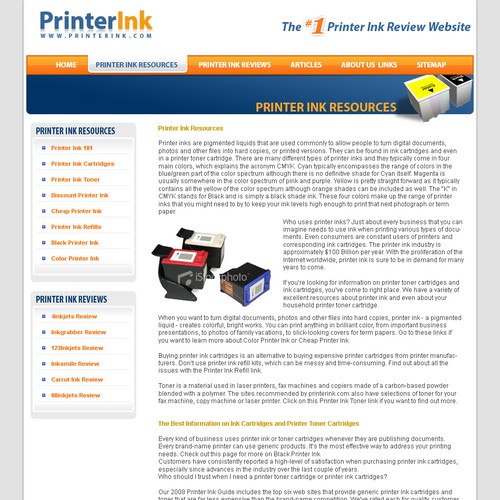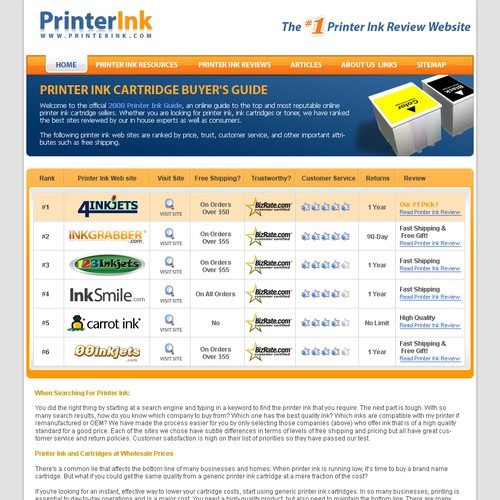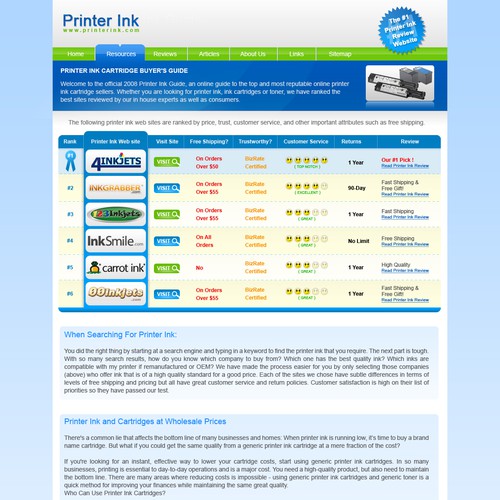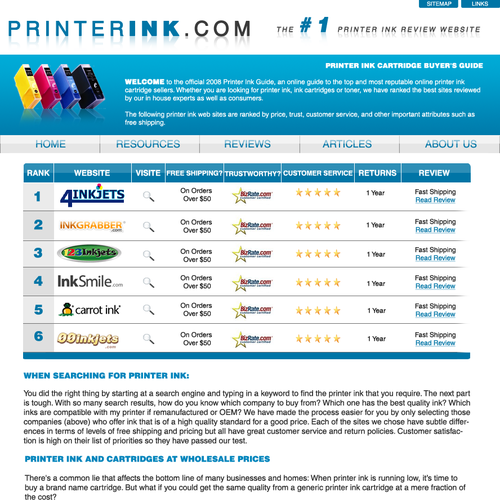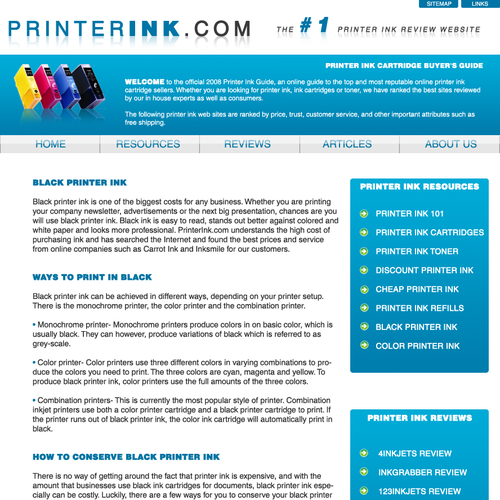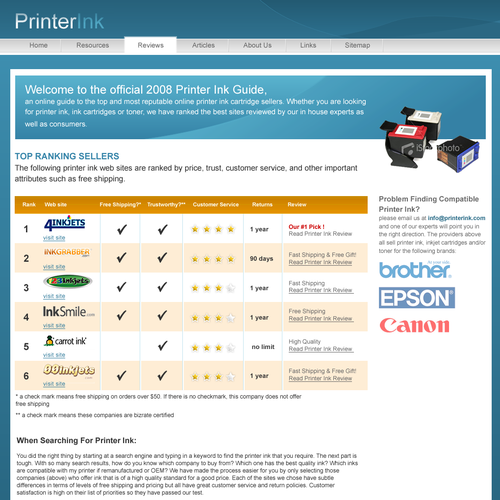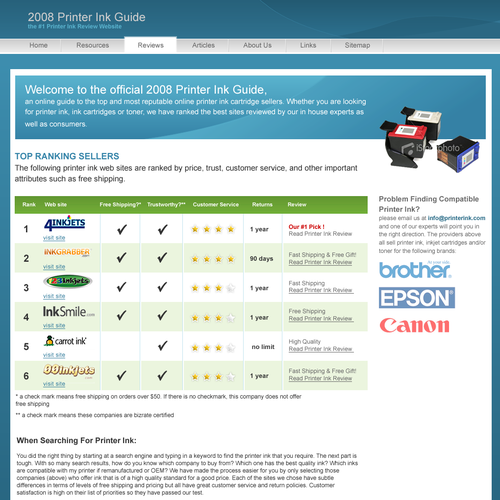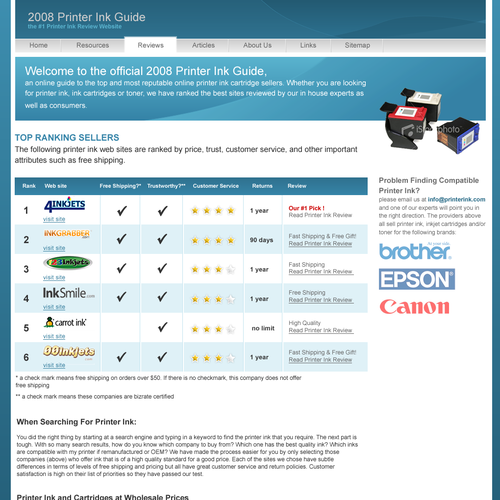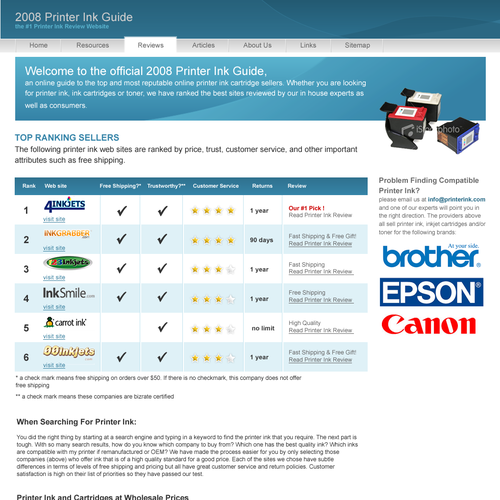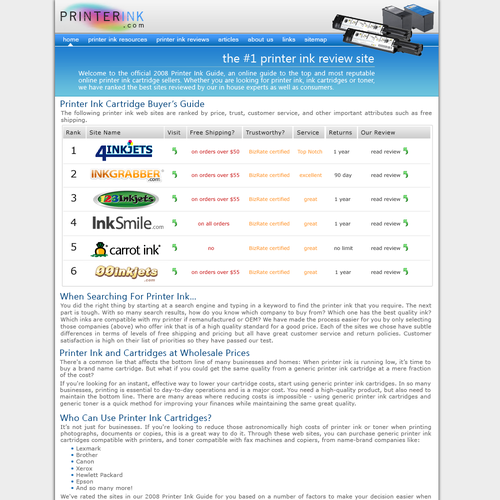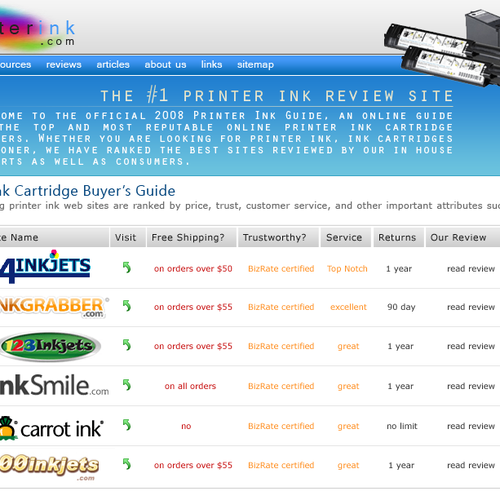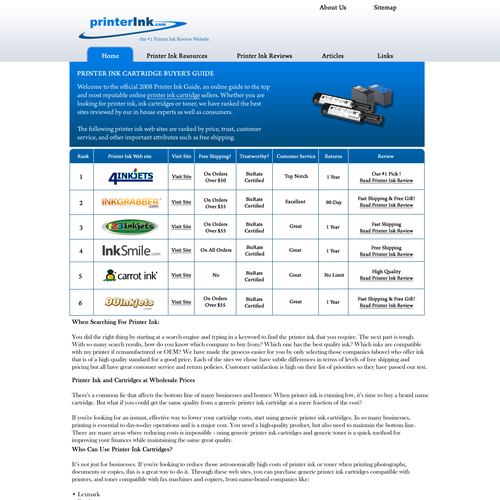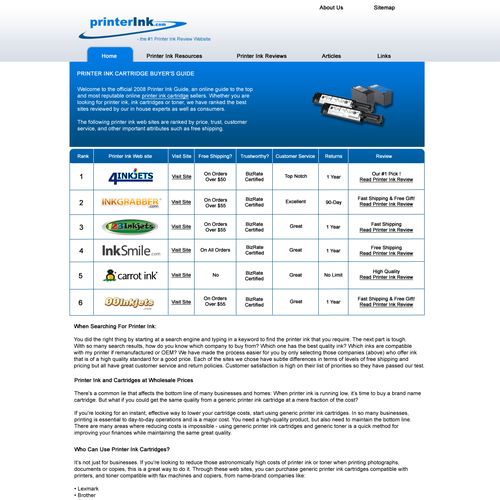 Come dvent ha cominciato il suo viaggio per il design di pagine internet
Riassunto
Our site is at http://www.printerink.com. We are 100% happy with our content, navigation and sitemap but are looking for a redesign to make the site more Web 2.0, trustworthy and user friendly. It is very important that you design with our preferred coding format in mind - CSS/XHTML as SEO will be important for us. We are looking for a clean design with a modern CSS feel.
Che cosa ti ispira e qual è la visione del design della tua attività?
As I mentioned above, the content and navigation will be exactly the same and we are looking for a re-design with a modern and clean CSS/XHTML feel.
It is important that you make the grid with printer ink partners stand out in a nice way and make it more visually appealing (but will all the same content). You may want to add stars, etc. as the rating system.
Our model is similar to: http://www.hostreview.com, http://webhostinggeeks.com/, etc. but for printer ink. We are not crazy about those designs though.
Mi piace
Must follow the exact content and navigation. On the homepage, feel free to add some bookmarking widgets (digg, etc) and on inner pages, please make sure there is a left module for navigation as well as showing the printer ink partners again.
Here are some web designs that we like in terms of modern look and feel, colors and fonts but we do like using our blue:
http://www.freshbooks.com/pricing.php
http://businesscatalyst.com/home
Please make sure the navigation (essentially all text) is designed to be CSS text as opposed to graphics. You can definitely use graphics to make the grid look good and also have modules on the inner pages.
Non voglio
I don't want some generic technology or web hosting templates. The 4 sites above are a pretty good representation in terms of look and feel.
Abbiamo trovato dei contest simili che potrebbero interessarti