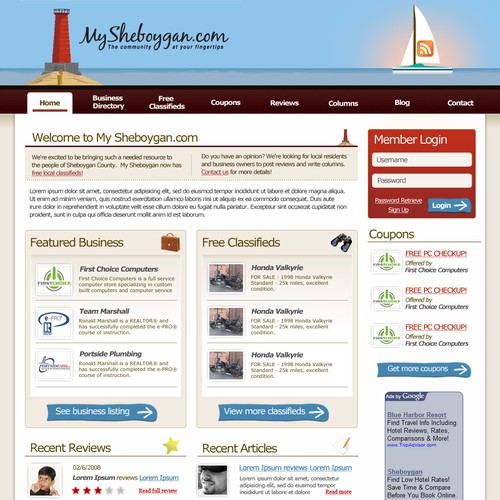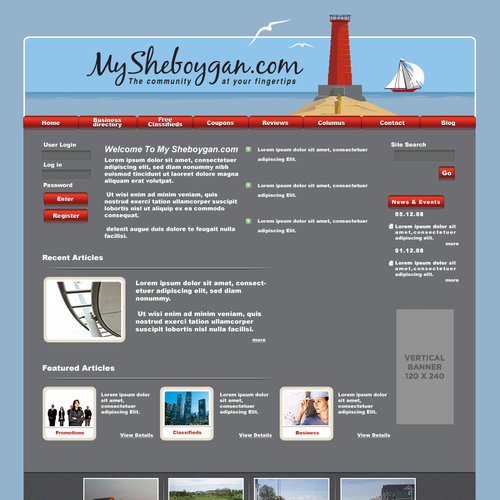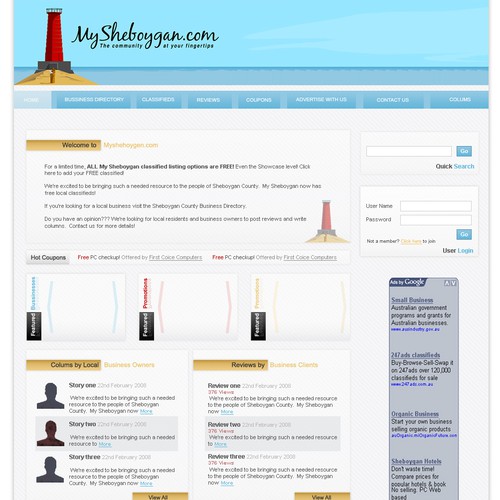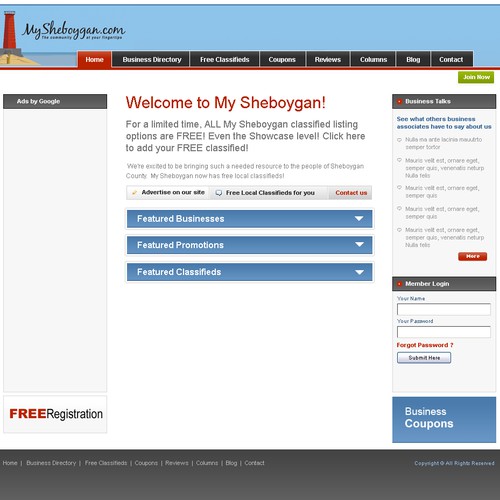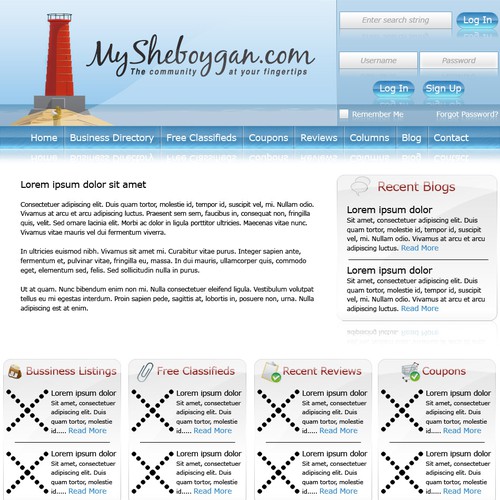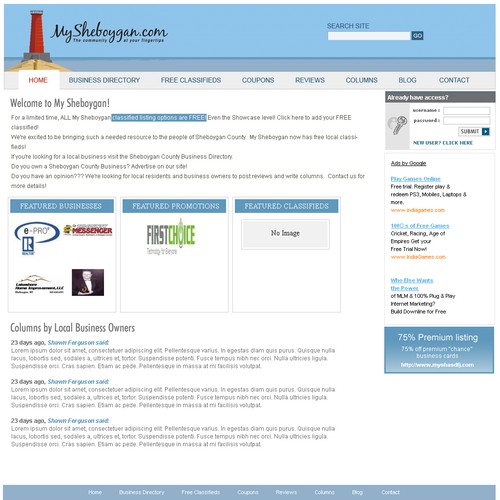 Come LeapGo ha cominciato il suo viaggio per il design di pagine internet
Riassunto
We're making some changes and adding on to MySheboygan.com. We're looking for a design that is fresh and fun and displays a dashboard of information in a user friendly way.
Che cosa ti ispira e qual è la visione del design della tua attività?
MySheboygan.com is undergoing a face lift and plenty of changes under the hood.  A new menu with some new features and a great new design so that we can take advantage of the recent design change stumble of the local paper.  (See what we don't want.)
Menu: Home | Business Directory | Free Classifieds | Coupons | Reviews | Columns | Blog | Contact   There should also be a login/logout somewhere.
Mi piace
- Use our new logo please
- a local design!  We need something that is welcoming to the people of sheboygan.  The lighthouse is in our logo but can be used in the design.  Check out the corny video on http://www.sheboygan.org/ for info.
- This site will be powered by a highly customized version of edirectory - demodirectory.com but we're not impressed with thier home page default layout.  We want a dashboard that will encompass a little bit from all the modules we're integrating - Business listings, free classifieds, recent reviews from local people, bits from columns written by local business owners, and coupons. (No more articles section)
Non voglio
- A confusing, overwhelming site with a bland design like the press site. See what people have to say about it.
- Homepage information overload - it needs to be laid out so that within 2-3 seconds people can find what they're looking for
Abbiamo trovato dei contest simili che potrebbero interessarti