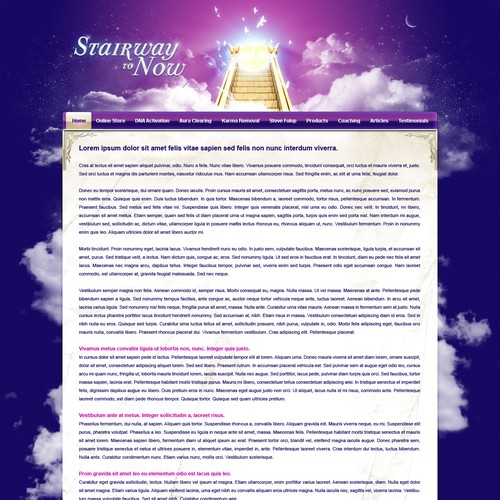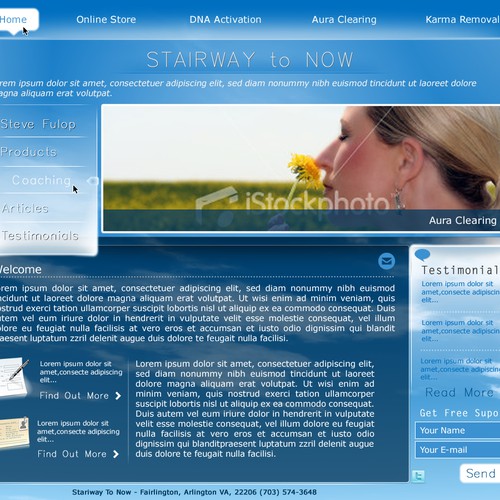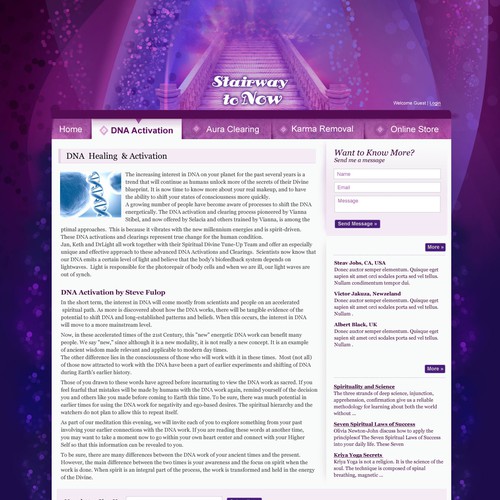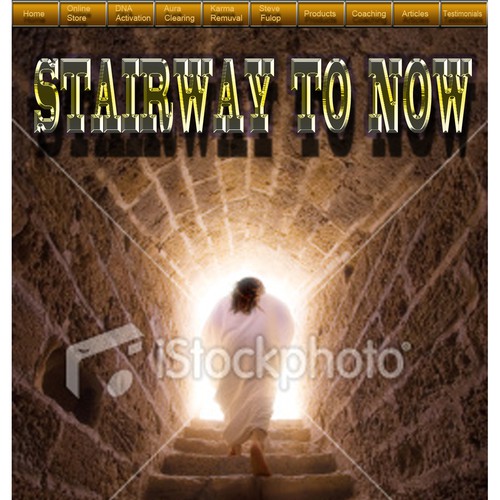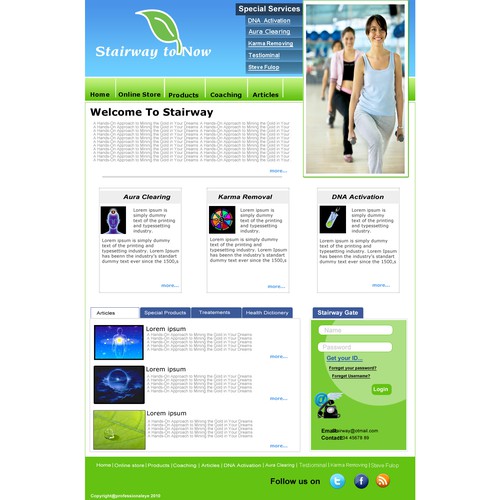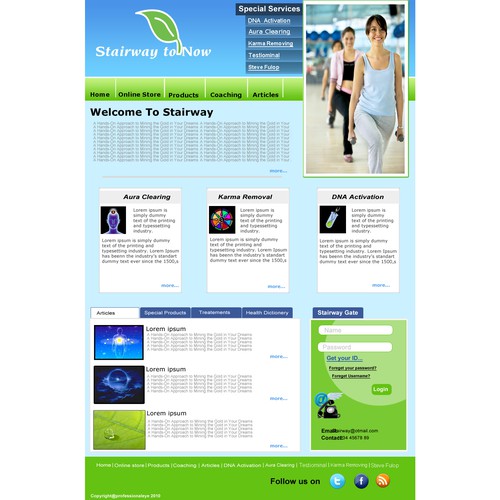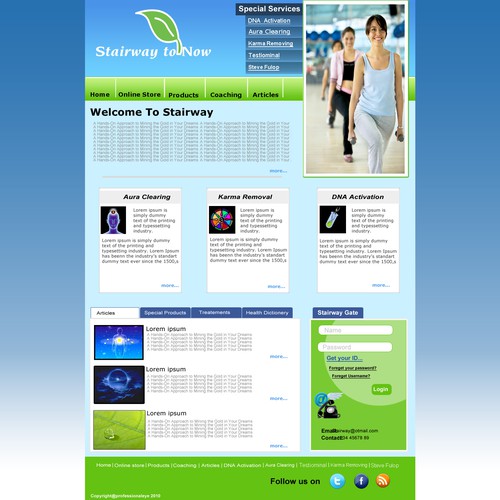 Come Steve777 ha cominciato il suo viaggio per il design di pagine internet
Panoramica
Stairway To Now provides spiritual and personal development services, products, and coaching. The focus is removing individuals' inner blockages to living the life of their dreams.
The name Stairway to Now is indicative of the path of ascension into the perfect present reality that I guide my clients along.
Specific services offered are:
-Aura Clearing
-Karma Removal
-DNA Activation
Dicci qualcosa su di te e sulle persone che vuoi raggiungere
People interested in spirituality, personal development, financial freedom, the law of attraction, their higher self, and ascension. Target Individuals are of both genders, all ages, varying economic and social status.
Richieste
The main aim is for the site to convey that it is their stairway to a better life in the eternal now. My services/coaching/products enrich the lives of my clients and hyper-accelerates their path of spiritual ascension.
I empower individuals to live their lives by design from a state of joy and want this to come across through the design.
------
I will guarantee the prize once I see some quality designs. I will likely have additional work for the winner in the very near future.
Descrizione delle pagine
Only one page is needed which will serve as a template for the other pages.
The Navigation menu should have the following items:
-Home
-Online Store
-DNA Activation
-Aura Clearing
-Karma Removal
-Steve Fulop
-Products
-Coaching
-Articles
-Testimonials
Navigation menu can be broken up into two sections (i.e. 5 items on top, 5 on the side).
Abbiamo trovato dei contest simili che potrebbero interessarti