Info
Formation PAO, Je vous propose mes services en tant que graphiste pour l'élaboration de tous vos projets print, web et événementiels. De la conceptualisation, la création de votre logo et charte graphique à vos supports de communication.
Membro dal: 29 marzo 2011
Recensioni
"It was a wonderful experience, working with marliux. The progression from the initial concept to the finished product was completely seamless. I would provide feedback and suggestions, the changes would be implemented and returned to me promptly. I woul..."
dr.millkey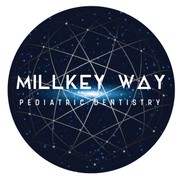 "Marilux did a great job on my logo. This is the first time I have used 99 designs and will definitely recommend it to my friends. Marilux was a great communicator, always responded in a timely fashion and understood the requirements of our brief. She cr..."
Mio Marketing