Info
I'm a creative professional based out of Bandung, Indonesia. A person with a unique culture, ambitious and driven by huge amounts of graphic design experience.
My skill is specific and fine-tuned. I'm specialist, not generalist.
I'm endeavoring toward work that drives action and generates results.
Are you looking to have a greater impact? I'd love to help
Membro dal: 25 luglio 2016
Recensioni
"Der Designer ist sehr talentiert und das Logo ist super.Ich kann Arsy jedem herzlichst weiterempfehlen.Die Kommunikation ist herausragend und der Designer ist sehr hilfsbereit und schnell.Vielen Dank für diese tolle Erfahrung."
Cliente anonimo
recensione lasciata oltre 2 anni fa
"Arsy developed a well thought out logo that was much more than just a combination of two letters. Bravo"
steveVN
recensione lasciata circa 3 anni fa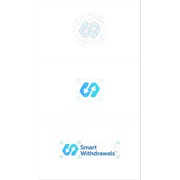 "Arsy seemed very experienced to me. She came up with a perfect design from the first submission. A solution carefully crafted, full of thoughts that nicely covers the requirements of the brief."
alex N6
recensione lasciata oltre 3 anni fa