Info
Estudio de diseño gráfico y web dedicado a impulsar tu imagen.
Nuestro jarabe combina los ingredientes necesarios para darte las soluciones gráficas más impactantes y completas.
--
Jarabe Creativo = Creative Syrup.
Graphic and web design studio dedicated to enhance your image.
Our syrup combines the necessary ingredients to offer you the most impressive and complete graphic solutions.
Paese: Spagna.
Membro dal: 15 luglio 2018
Recensioni
"This was a great experience. Our designer did an incredible job on our packaging. They really understood what we were looking from a design standpoint and were able to capture the essence of our brand. I would highly recommend this designer and it was a..."
Cliente anonimo
recensione lasciata circa 4 anni fa
"Vanessa was such an amazing designer to work with on this project. She was able to execute perfectly all of the needs of my design challenge with grace and craftsmanship. I am in her debt and will continue to partner with Jarabe Creativo from now on!! ..."
shanecwallace
recensione lasciata oltre 4 anni fa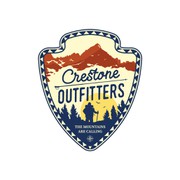 "We wanted a new logo and brand identity that would show one of our cabins under the redwood trees. Jarabe Creativo provided us many great design options, and they listened to our thoughts and responded perfectly with their creativity. We are very happy ..."
robertRc
recensione lasciata oltre 4 anni fa